About Clean Right Cleaning Solutions
We offer professional cleaning services for Massachusetts. From Wareham to Westerly and all points in between you can find our the Clean Right van battling the biggest messes.
Luckily we've got lots of experience with messes. Jeff Silveira, president of Clean Right, has been working in the cleaning industry since 1996. He's cleaned almost every kind of mess you can imagine. Plus, he's the guy you're most likely going to talk to when you call. When Jeff is not perfecting the art of floor waxing throughout the Southcoast, you'll find him spending quality time with his wife, Audri, and their two children.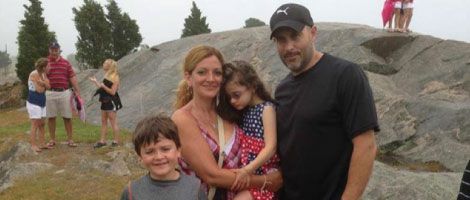 If you've got a mess that needs to be cleaned, give us a call. We're happy to discuss your needs and devise a plan that meets your needs and goals. We promise you'll be satisfied with our competitive pricing, quality service, and courteous staff.